Alcohol Detox Greens - 1 Bottle.
$49.00 $59.00
Say goodbye to alcohol toxins and free radicals with just one glass of Alcohol Detox! Reduce alcohol damage, feel healthy, and overcome hangxiety*.
Start treating your body right with green superfood and notice the detoxifying difference
Detoxifying - Healthy without the harmful free radicals caused by alcohol
Immunity - Enhances your immunity and decrease risk of infections 
Gut health - Extra TLC to your gut and GI tracts to help with damage by alcohol 
Hangxiety - Reduce morning anxiety and stress responses by the body
How to use:
Simply mix 1 scoop with a glass of water before bed OR after you wake up in the morning.
Drinkers pro tip
Even better when you take it on nights where you drink. Starts detoxifying alcohol toxins while you sleep, reducing the damage done by alcohol.
Customer Reviews
Write a Review
Ask a Question
Filter Reviews:
taste
test test test test lnn
drink
mouth
flavor
issue
difference
Patrick
flick
life
03/08/2020
Patrick H.
Australia
Alcohol Detox
I received this product 10 days ago promising myself to go without alcohol for the 90 day duration. It's been 10 days & it has surprisingly been pretty easy. The GoDreasy Alcohol Detox powder makes you feel brilliant. It's very simple to take & combined with the GoDreasy Smile Mood Booster allows you to focus on your day ahead without distractions. Highly recommended for anyone who wants to give alcohol the flick & focus on life. Patrick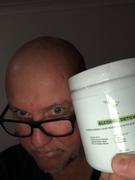 03/06/2020
devin f.
United States
10/29/2020
Chris S.
Canada
Greasy goodness
Works great. Gets me the antioxidants I don't usually get through the week
09/26/2020
Sarah S.
United States
Amazing
Wonderful and definitely will use again.
09/03/2020
Anonymous
United States
Great product
Great product! Take it every morning before heading to gym. Have more energy and feel less tired after working out.